Cloud Services
This article is marked for rewrite/restructuring in proper wiki format.
You can help PS4 Developer wiki by editing it.
Cloud Services

Since there are no native support for any Backwards Compatibility games, and as part of the removal functionality plan, PlayStation Now is slated to be release in US for summer 2014 (with internal & external beta before).
The Gaikai streaming technology, using the library of PlayStation games (no titles yet announced) is supported through a PS4, PS Vita, PS3, TV, Tablets, or Smartphones.
PlayStation Now on non-PlayStation hardware, like the Bravia TV, will work with DualShock 3 controller.
It was confirmed that people owners buyers subscribers on PlayStation Now multiplayer games would be able to play with others using more reliable means (playing the same game on a PS3 and Blu-ray disc).
(PlayStation Now demo - The last of us en Bravia TV)
(Hands-on with Sony's PlayStation Now feature)
Others services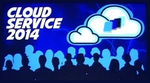 buy and install part and download the rest while playing using PlayGo.
Uploaded gameplay videos (Share) using Twitch (like you could do with PS3 too with Pain, Ragdoll KungFu, Noby Noby Boy, PixelJunk Eden etc.)
Save games as Cloud storage using PS+.
Demo's.
Automatic update game.
TV show and movies using Media services.