Non-native Exploits
Jump to navigation
Jump to search

These are exploits which do not run native on the PS Vita, they run on the PSP Emulator on the device, so you are only running PSP Homebrew games and app's and PSP Back Up games.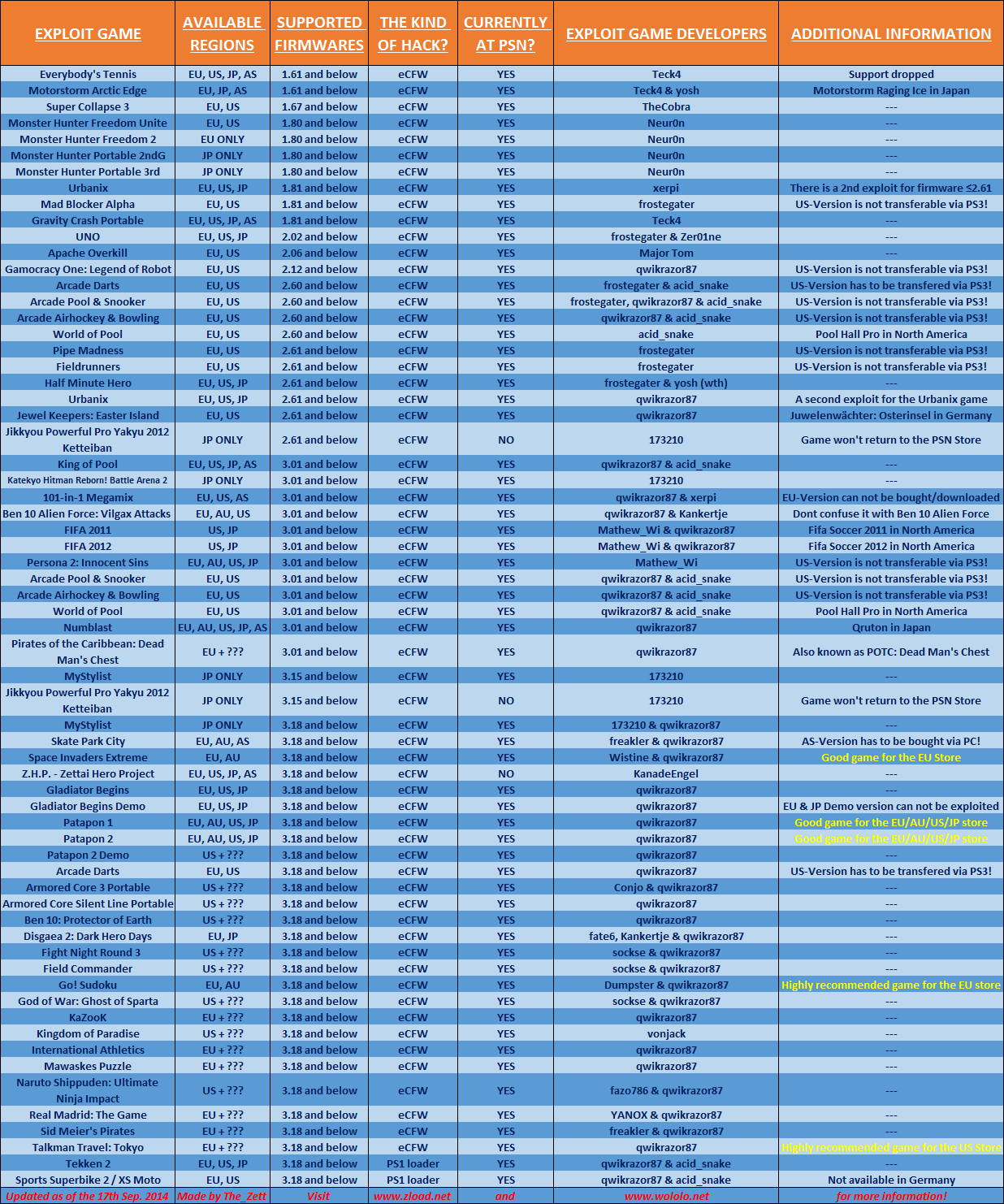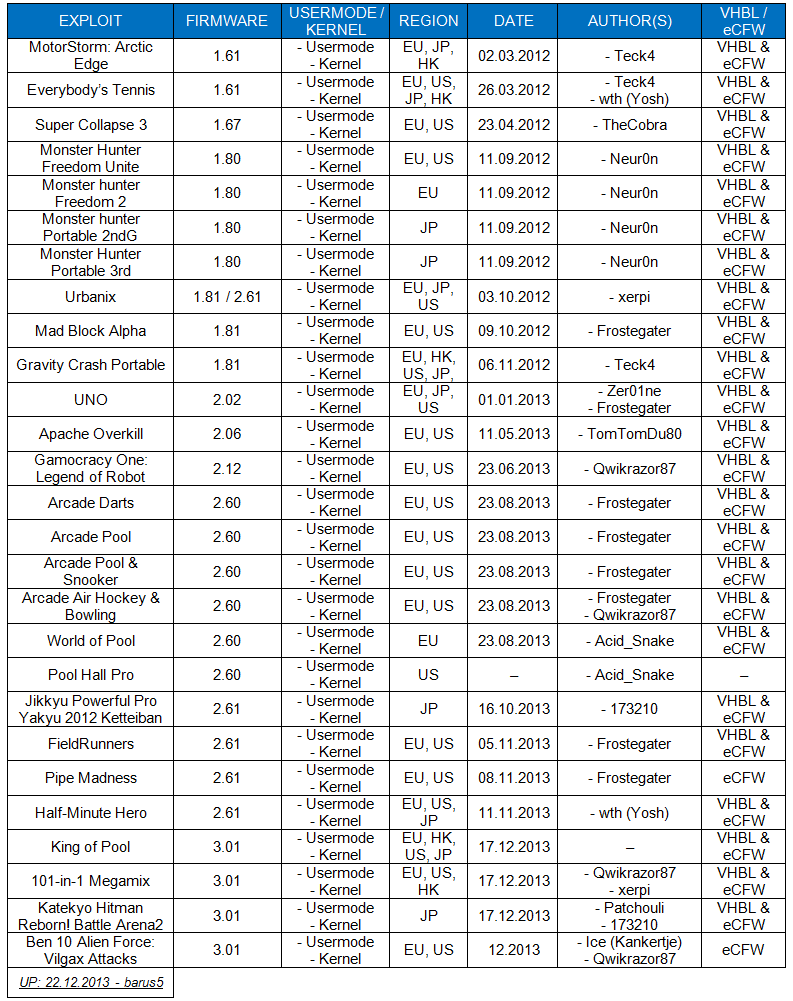 Here's an attempt to create a cleaner and editable wikitable just like the one on the PSP Wikibook.
Note that all firmwares under the Maximum Supported Firmware are supported by the exploit.
Updated as of 2014-11-10.
| Exploit Game | Available Regions | Maximum Supported Firmware | Hack Category | Currently at PSN? | Exploit Developers | Other Info |
| --- | --- | --- | --- | --- | --- | --- |
| TA-079v1 | Fat 1000 | 01g | 6.60 PRO-C or 6.60 ME-1.8 | (Use cIPL Instead) | (Use cIPL Instead) | YES |
| TA-079v2 | Fat 1000 | 01g | 6.60 PRO-C or 6.60 ME-1.8 | (Use cIPL Instead) | (Use cIPL Instead) | YES |