Difference between revisions of "Cloud Services"
m

m

Line 52:
Line 52:
 
 
 

* http://us.playstation.com/psnowbeta/

 

* http://us.playstation.com/psnowbeta/

 
+
 
+
 
+
 
+
 
+
 
 
 

===Others services ===

 

===Others services ===
---
Revision as of 23:38, 24 December 2014
This article is marked for rewrite/restructuring in proper wiki format.
You can help PS4 Developer wiki by editing it.
Certain parts (Potentially the entire save) of other users game saves can be accessed. For now only the location of icons is known, although this may change as cloud saving is further documented and researched. There is no indication that the actual saves are stored or protected any differently than the icons, although further testing may prove otherwise. Other users may be able to access your cloud saves or data,and at the moment can access icons among some other things,provided they can correctly determine the location of your save.
US Cloud Saves Stored At: http://ubstorage01.ww.np.community.playstation.net/ubs/icon/as/psn-ubs-us/us/USERNAME/PS4/SAVEDATA/GameID-save/FileID_USERSPECIFICCODE_icon.png
The USERSPECIFICCODE is the same for every save the user has on the account. It's 32 digits. Based on analysis of multiple users saves, there is no noticeable patterns or formatting within these digits. Its not currently known if its completely randomly generated, or if it has any relation to username, region, ect. If you knew someones psn ID and could calculate these 32 digits, you could conceivably access there saves and cloud data, although accessing icons and configs is the only things that has currently been demonstrated and proven.
Gallery
Cloud Services
PlayStation Now
Due to any Backwards Compatibility has been removed, PlayStation Now is slated to be release in US for summer 2014 (with internal & external beta before).
The Gaikai streaming technology, using the library of PlayStation games (no titles yet announced) is supported through a PS4, PS Vita, PS3, TV, Tablets, or Smartphones.
PlayStation Now on non-PlayStation hardware, like the Bravia TV, will work with DualShock 3 controller.
It was confirmed that people owners buyers subscribers on PlayStation Now multiplayer games would be able to play with others using more reliable means (e.g.: playing the same game on a PS3 and Blu-ray disc).
(PlayStation Now demo - The last of us en Bravia TV)
(Hands-on with Sony's PlayStation Now feature)
Open Beta
(PlayStation Now PS4 Open Beta Walkthrough)

PlayStation Now will also come available on Samsung Smart TVs in 2015 : http://www.prnewswire.com/news-releases/playstationnow-game-streaming-service-coming-to-samsung-smart-tvs-in-2015-300013872.html
Others services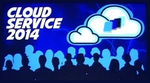 Footnotes